The Women of We Are In Beta
IWD2020: Introducing our new shero & recognising 21 incredible women
Hello listeners and subscribers,
Happy international Women's Day 2020!
At the back end of October 2019, having secured some funding earlier in the year, I was getting ready to write a job advert for a new role at We Are In Beta to help serve and grow the community.
Unsure about exactly where to start, I tweeted tentatively about it. To my delight I was given a friendly and very helpful nudge to get going with posting the role. The genie was out of the bottle. I stopped procrastinating, wrote the ad and tweeted with 10% more bravery.
❤️ Passionate about education? 🗣️ Believe in giving schools a voice? 📖 Believe in the power of stories? ✅ Like amplifying solutions? 🤝 Like building relationships and connecting people? 📈 Good at understanding and growing communities? 🎁 Enjoy supporting others' needs? 👇👇👇
Our new shero
36,492 impressions, 878 job ad clicks, 96 applications, 6 incredible final round candidates, 2 rounds of interviews and 2 months of really hard work later, I'm delighted (albeit rather belatedly!) to introduce our new shero, Frances Ling.
I'm incredibly proud that Frances has become the third member of the team at We Are In Beta. She moved from Ambition Institute in January to be our Head of Helpfulness.
To find out what that means and how she can help you promote your school, connect you with members of the community and even do that bit of research into what other schools are up that you haven't quite found the time to do yet, hit the button below.
---
21 incredible women
On International Women's Day 2020 I want to recognise the incredible women who have played a significant part in getting We Are In Beta to where it is today.
If you are looking for inspiration, you've come to the right place.
All of these amazing women have seen problems in the system and tackled them head on. I am truly grateful they have shared their stories.
If you haven't heard them yet I hope you enjoy listening to them as much as we enjoyed making them. 👇
---
Evelyn Forde
Headteacher, Coptall School
🎧 BAME leadership: how do we make it more representative in schools?
---
Clare Rees
Headteacher, Havelock Primary School
🎧 How to build trust in schools by creating a coaching culture.
---
Hannah Wilson
Former Executive Headteacher, Aureus Primary and Secondary and Head of Secondary School Teacher Training, University of Buckingham
🎧 How to create a mentally healthy school.
---
Linda Emmett
Linda Emmett, Headteacher, All Saints Catholic College, Cheshire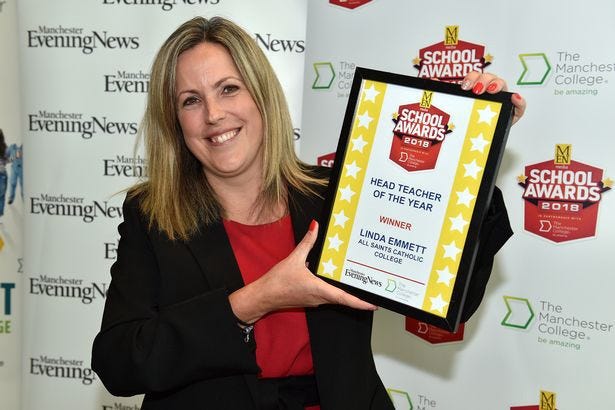 🎧 How to create a culture of absolute joy on the journey out of special measures.
---
Leann Swaine
Headteacher, East Barnet School
🎧 Call To Action: Going Phone Free. How to enact whole school behaviour change.
---
Lisa Farmer
Co-Headteacher, Thomas Russell Infants School
🎧 Two heads are better than one.
---
Emma Sheppard
Lead teacher, Harris Morden and founder, MTPT Project
🎧 Two heads are better than one.
---
Amy Brookes, Catriona Jenkins, Hannah Turbet & Lucy O'Healan
Co-founders of The Shared Headship Network
🎧 Two heads are better than one.
---
Sue Plant
Head of School, John Taylor Free School
🎧 The Jigsaw Puzzle.
---
Lucy Rose & Lindsay East
Co-founders, Flexible Teacher Talent
🎧 The Jigsaw Puzzle.
---
Marie Gentles & Katie L'Aimable, Lucy Mattison
Former Head & Deputy Headteacher, teacher - Hawkswood Primary PRU
🎧 Behaviour Is Communication.
---
Claire Cuthbert, Dawn Pare & Natalie Elliott
CEO, Operations and Marketing Lead, SLT & English Lead - Evolve Trust
🎧 Blind Recruitment.
---
Allana Gay
Headteacher, Vita Et Pax Preparatory School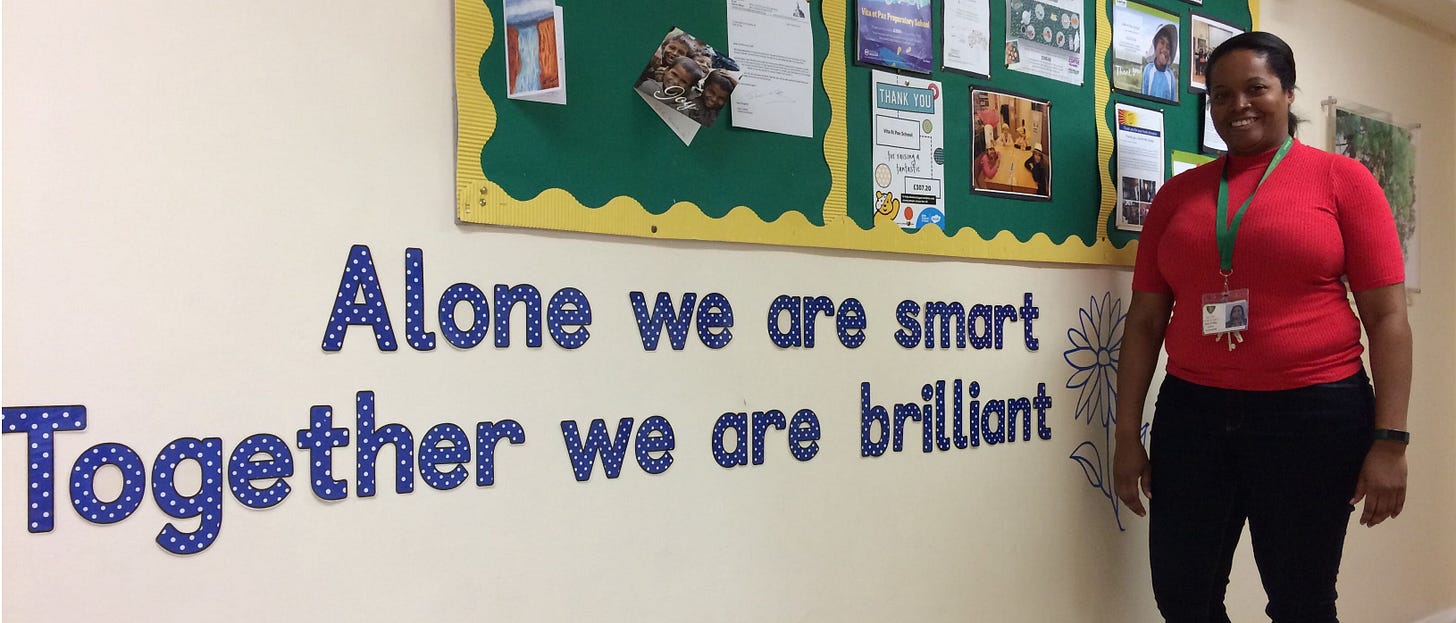 🎧 Critical Mass.
---
Thank you to all of these incredible women for being a part of We Are In Beta and sharing their experiences, knowledge and expertise with us.
You can find links to all of the resources, research and recommendations mentioned in all of these episodes via the archive.
If you found this collection inspiring and want more inspiration direct to you inbox every Sunday hit the button below.
Thanks for reading.
Thanks for playing your part in making education the place we all know it can be.

Speak soon,

@NiallAlcock
---
❤️ If you know or admire these women give them a cheer. Hit the like button.
💬 Let these phenomenal leaders know what you think of them in the comments of this post.
🎙️Like discovering new podcasts? Check out Find That Pod. Nominate us while you're there.