White Ally; Critical Mass; Avoiding Team Toxins.
Allana Gay, Patrick Ottley O'Connor, Pran Patel & Penny Rabiger; George McMillan.
Hello everyone,
We all know what's been happening in America, and around the world, as recent events have reignited the fight against racism.
On the We Are In Beta podcast we have had some really impactful conversations about racial inequity and allyship.
But that was last year.
If nothing changes, we'll be having the same conversations the next time something happens.
If we want to change things, it's important to remember that tweeting isn't enough, marching isn't enough and "not being racist" yourself isn't enough.
The two podcast episodes below aren't enough either.
What they are is a starting point for those with power and privilege to think about how we benefit from the system and what we need to do to change that system.
Please, listen to them below.
---
👋 If you're a new subscriber, thanks for joining us.
⏪ Catch up with previous newsletters, podcasts and webinars via the archive. Link at the bottom.
---
This week:
🎧 Podcasts: BAME Leadership - Critical Mass & White Ally
💡Resources: Anti-racsim
🎥 Webinar: Team Toxins: mistakes leaders make and how to avoid them
---
🎧 Podcasts: BAME Leadership
Below you'll find podcasts featuring these people. Listen to their voices.
Allana Gay (Headteacher, Vita Et Pax Prep School and Co-Founder of BAMEed), Penny Rabiger (Founder Member, BAMEed), Pran Patel, teacher and equity activist, Patrick Ottley O'Connor (Exec. Principal, North Liverpool Academy)
---
🎧 Critical Mass
This episode underlines the importance of achieving critical mass to make change happen, the impact of low expectations and the essentialness of representation.
Allana Gay shares her personal story. She discusses her childhood, her leadership journey and the similar challenges she overcame during both.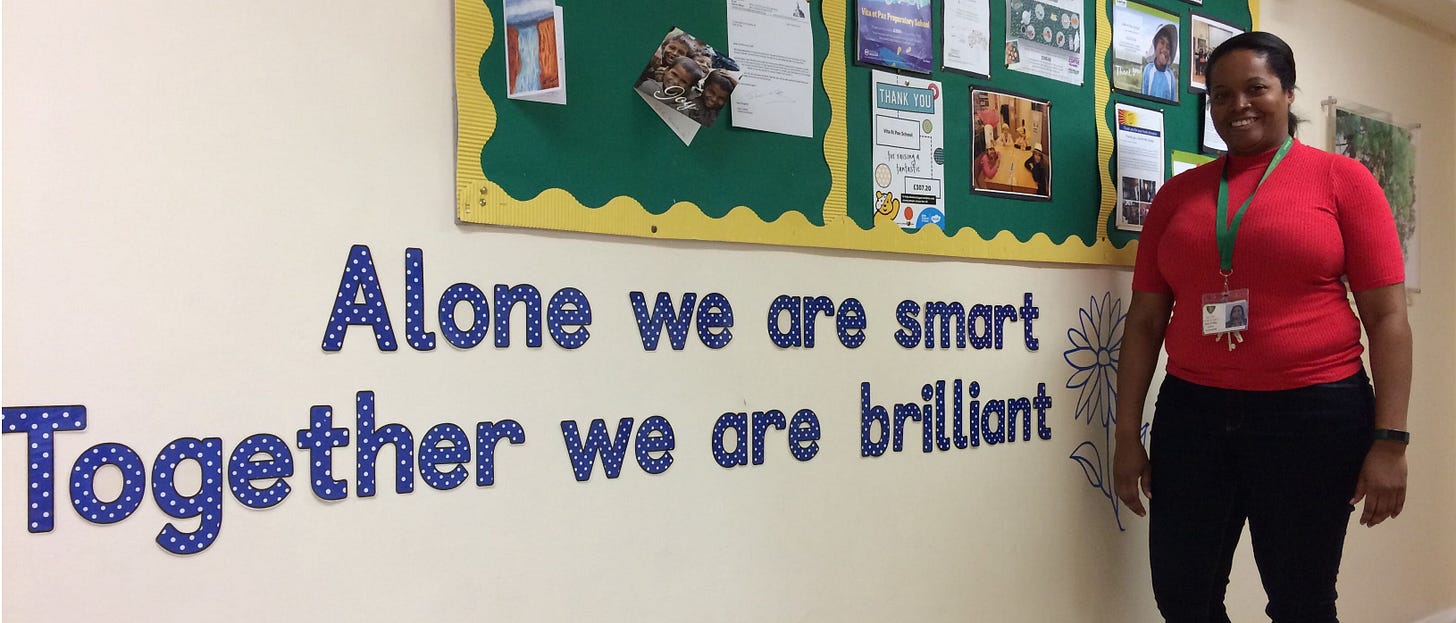 ---
🎧 White Ally
White allies have access to spaces people from BAME backgrounds don't. They are essential to bringing the conversation to a wider audience.
Here Patrick Ottley O'Connor shares his experience of becoming comfortable with being uncomfortable challenging racism. Penny Rabiger shows us how and when to call it out. Pran Patel teaches us about power, the racist/anti-racist spectrum and gives his advice about how to be an ally.
---
💡Anti-racsim
If you have not spoken out about racism yet, perhaps because you're afraid of getting it wrong, don't be.
Accept that you will misunderstand and be challenged. Trying and failing is better than not trying at all.
We must educate ourselves and educate others.
Three resources we have found particularly useful:
Please share them far and wide.
---
🎥 Webinar: Team Toxins: mistakes leaders make and how to avoid them. George McMillan, Harris Federation.
The performance of your team and the success of your school are inextricably linked. To achieve success their development is vital. So is yours.
An essential part of that is engendering trust, truly understanding each other and having really good conversations.
Join on our next webinar, to learn how George McMillan builds effective teams, identifies toxins that can hamper their development and uses the antidotes to avoid them.
📆 Tuesday 9th June 2020
🕕 6.00pm
---
Thanks for reading and playing your part in making education the place we all know it can be.

Speak soon,

@NiallAlcock
---
If you found this useful and thought of colleagues and friends, who would too, share it with them by hitting the button below.
---
🆕 New here? Catch up with previous editions, podcasts and webinars via the archive
👂 Listen and subscribe on iTunes | Spotify | Stitcher | Libsyn | TuneIn 🔉
️️❤️ If you like what we're doing, give us a 'cheer' below.