Curriculum opportunity; leadership coaching; BAME representation; reducing workload; investing in family relationships
We Are In Beta Podcast Round Up: Rob Carpenter, Elroy Cahill, Evelyn Forde, Will Smith, Ed Vainker
This is the free We Are In Beta Podcast Newsletter - written by me, Niall Alcock. We - the education community - Are In Beta - always learning. Sign up to learn how school leaders are tackling the big issues in schools.
---
Many of you subscribed or tuned into We Are In Beta after I started releasing the latest episodes of the We Are In Beta Podcast via email and may have missed the first five episodes.
Don't worry, today I'm doing a quick round up for you.
But before I do, I really believe we are only as powerful as the stories we tell…
..oh and share! ;)
So, if you're enjoying these ones, please forward this email to your colleagues, friends, governors and share them via the lovingly crafted buttons below.
The more we can learn about others' approaches to big challenges, the better.
Thanks.
Niall
---
1. Rob Carpenter, CEO, Inspire Partnership - education's curriculum opportunity
One of my favourites. Not just because it was the first. Rob's passion for community, collaboration and curriculum is infectious. His willingness to speak his mind, and the story of how he ended up on his hands and knees during an Ofsted inspection, are amazing.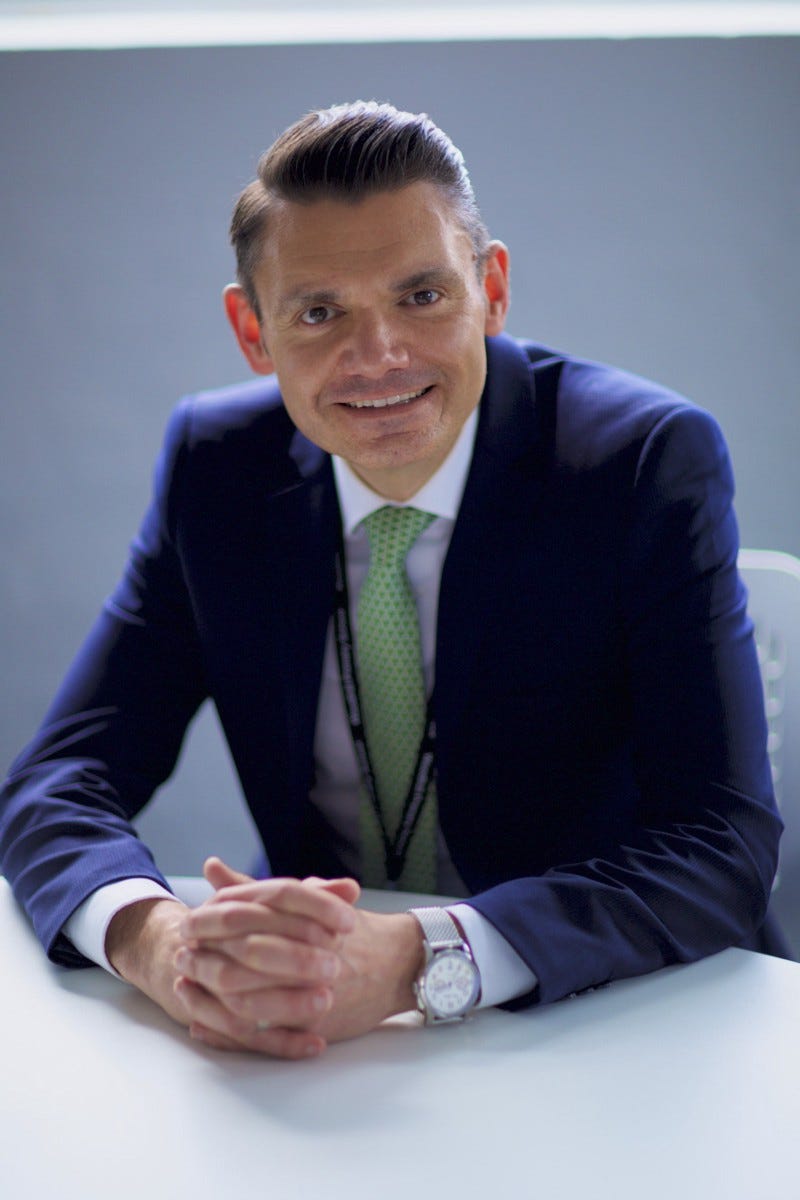 👂 Listen on Spotify | iTunes | Stitcher | Libsyn | TuneIn 🔉
👀 Read the full transcription 📖
---
2. Elroy Cahill, Headteacher, Kingsley Academy - leadership coaching and live lesson coaching
I love this episode because it's the first (that I know of) that helped a guest recruit. I can totally understand why. The strength of his moral compass and his belief in the power of coaching and supporting staff are just two reasons.
👂 Listen on Spotify | iTunes | Stitcher | Libsyn | TuneIn 🔉
👀 Read the full transcription 📖
---
3. Evelyn Forde, Headteacher, Copthall School - BAME leadership: how do we make it more representative in schools?
Evelyn's story is one of mixed emotions. That we work in a system where only 3% of headteachers are from a BAME background isn't good enough. But her story of resilience and determination is inspiring.
👂 Listen on Spotify | iTunes | Stitcher | Libsyn | TuneIn 🔉
👀 Read the full transcription 📖
---
4. Will Smith, Chief Exec, Greenshaw Learning Trust - How to reduce workload and generate a feeling of relief in schools
Will's episode is another that's helped schools recruit. That the podcast can help at a time when recruitment has never been harder is incredible. But it's probably because Will's message is an important one. It's about simplification and working out what we need to stop doing in schools.
👂 Listen on Spotify | iTunes | Stitcher | Libsyn | TuneIn 🔉
👀 Read the full transcription 📖
---
5. Ed Vainker, Executive Headteacher, Reach Academy Feltham - Academic and rigorous or nurturing and cuddly? How to improve progress by investing in relationships with families
The education conversation is riddled with false dichotomies. In this episode, Ed proves that schools don't need to choose between results and relationships. His 'cradle to career' mantra runs through everything they do at Reach Feltham. His and teams's work on curriculum is not to be missed either.
👂 Listen on Spotify | iTunes | Stitcher | Libsyn | TuneIn 🔉
👀 Read the full transcription 📖
---
Get involved in the community
Over the past couple of months, with your help, I've collected dozens of inspiring stories, which I can't wait to tell.
Thank you! But I want to hear and tell more.
🙋🎙️ If you'd like tell your story or nominate a school with an incredible story to tell on the podcast check out the topics we'll be exploring or tweet me @niallalcock with what you're working on.
🙋📰 Not ready to share your story on the mic but still want to share what you are doing in your school with the community? Let me know and I'll include it in community news.
---
❤️ Please take a moment to "like" this post (the button is at the top of the mail). It helps others discover We Are In Beta. It'll make my day too.
👍If you found this newsletter useful hit that forward button to share it with your colleagues so we can benefit from more wonderful, collective knowledge. Also, ask them to subscribe too, please by sending them to https://weareinbeta.substack.com/subscribe
📧 If you're reading this as an email, you can keep an eye on it online as we add resources and links to it.