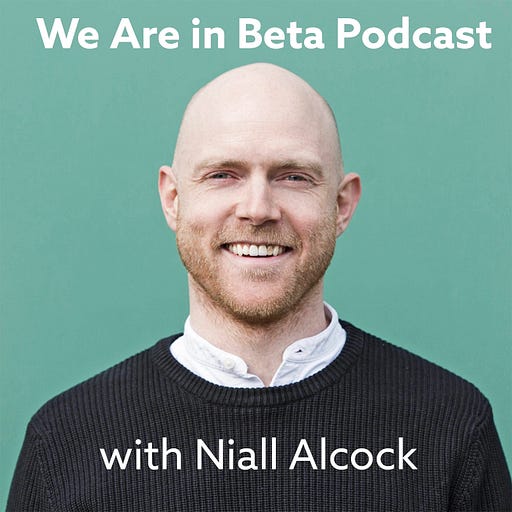 Aug 11, 2019 • 1HR 0M
Jeremy Hannay, Headteacher, Three Bridges Primary School - Doing away with the Ofsted style of management: how to reduce high stakes accountability and increase teacher autonomy
The We Are In Beta Podcast captures the learnings of incredible school leaders to inspire the profession. It explores their journeys, their thoughts on the big issues, addresses the questions on their minds and their predictions for the future.
This is the free We Are In Beta Podcast Newsletter - written by me, Niall Alcock. We - the education community - Are In Beta - always learning. Sign up to learn how school leaders are tackling the big issues in schools.
This episode is one I've been really looking forward to releasing for a while.
If you're on Twitter, the chances are you'll have seen my guest be pretty vocal about the need to reduce high stakes accountability and increase teacher autonomy.
You'll probably have seen his latest news has (at the time of writing) been 'liked' over 4.5K times and retweeted over 1.1K times.
If you haven't seen what it is, I won't spoil it for you, just head on over to his Twitter to find out.
But NOT before you've listened to what he was saying in the final episode of the pilot season of the We Are In Beta podcast, which was recorded BEFORE Ofsted paid him a visit a few weeks ago.
I hope you enjoy Jeremy Hannay, the Head Teacher at Three Bridges Primary School, in west London sharing his journey and his message that #thereisanotherway.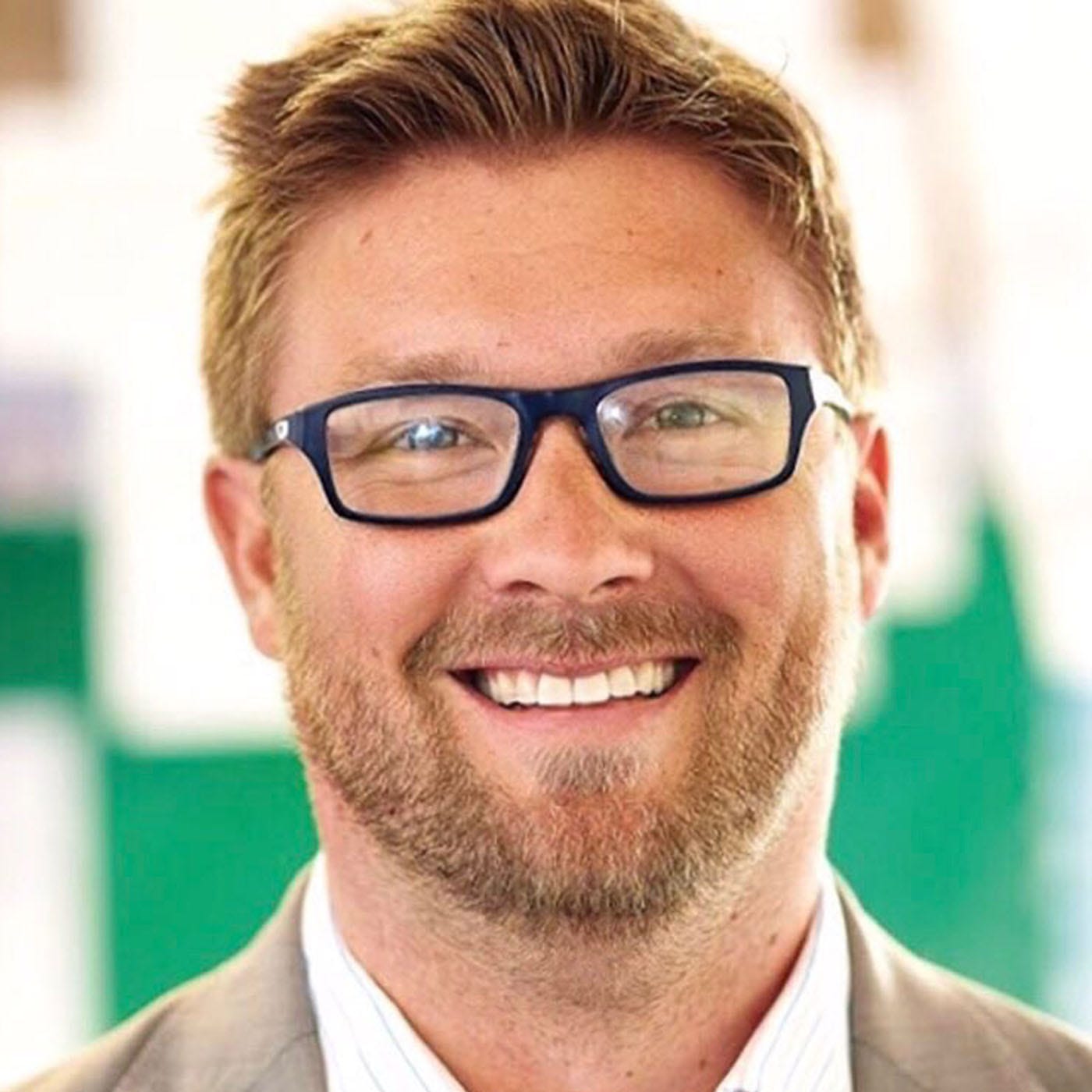 👂 Listen on Spotify | iTunes | Stitcher | Libsyn | TuneIn 🔉
⭐Leave us a review and I'll give you a shout out in the next episode
👀 Read the full transcription 📖
Reducing high stakes accountability and increasing teacher autonomy
Below I've summarised my key takeaways from Jeremy's and Three Bridges' approach alongside some of his quotes.
1. Borrow the best bits of the UK and Canadian Education Systems
"Three Bridges has become a bit of a hybrid of my experiences in Canada, my experiences in the UK, what I think are some of the silver linings in the best education systems in the world that I've been able to read and research about. Three Bridges is the child of that thinking."
2. There are no quick fixes; play the long game
"Well, I think, the secret's in the culture that you create in your school. I would say, at this point, now that you know we've done work over the last four or five years around culture, values, growing, and developing staff, that people now know that Three Bridges is a great place to work."
3. Don't be fooled by false dichotomies
"So, it's not option A or option B. It's this false dichotomy. It doesn't exist. We've been led to believe that this is the real world. It's one or the other. But, actually, if you're treating your staff well, you trust them as professionals, you collectively and collaboratively create programs, you don't over monitor, over scrutinise, you give them autonomy and agency over what they're going to be doing during their day, that they stay."
4. Do away with heavy monitoring and scrutiny
"So, there are no heavy programs of scrutiny, monitoring, accountability here. Experienced teachers do not get a lesson — a formal lesson — observation every year Because those are not bringing up bits of information that we don't already know or that we can't get in another way."
5. Focus on the process not the outcome
"But if the professional teacher is growing, if the professional teacher is able to flourish and become a professional they want to be, our school improves and results improve consequently."
6. Co-design curriculum programmes
"So, that by the end of those processes, we, together, had collectively designed our English program or our Maths program. So that programs of monitoring, scrutiny, accountability measures start to become redundant"
7. Research, connect and lean in
"I see one of my primary jobs is being able to connect with people in schools, organisations, leaders that are more experienced, that are just better than I am. So, I spend a good deal of my time searching for people like that, whether that's on the internet, or on Twitter, or looking for people that have an alignment with what it is that we're talking about as a school. Then, granularly digging deep about them and finding out what they're all about, so that we can learn. I go and visit."
8. Bring in external leadership coaching
"I think that as you can start talking through the journey you want to take as an educator or the journey you want to take as human being, I think that only leads to growth and all these positive things."
9. And ask…
I'm not going to quote him on this one. You'll have to listen to the episode to find out ;)
👂 Listen on Spotify | iTunes | Stitcher | Libsyn | TuneIn 🔉
---
💬 Join the conversation. Tweet @NiallAlcock and @HannayJeremy. We'd love to know what you think.
If you liked what you heard, please can I ask you share this link with your colleagues and friends in teaching?
📰If you're reading this as a public post, get access to all future episodes before anyone else as well as insights and links to resources from our inspiring guests by subscribing here 📧
---
The best 'In Beta' bits
Existing subscribers, you'll know this but if you're new here…
We Are In Beta is a positive space that aims to capture the knowledge of inspiring school leaders so we can all keep learning.
Every episode, I curate the practical strategies and solutions to the challenges they've faced so you don't miss out on them - the partnerships, the programmes, the books and the blogs.
Since his interview Jeremy has kindly shared:
The book that's had the biggest influence on his career

A blog he thinks everyone should read

His favourite piece of research

The links to all the external support that has been vital to their success at Three Bridges
If you'd like to access these resources via your inbox next Sunday…
---
Get involved in the community
Over the past couple of months, with your help, I've collected dozens of inspiring stories, which I can't wait to tell in the next series - out in the Autumn.
Thank you!
But I want to hear and tell more.
🙋🎙️ If you'd like tell your story or nominate a school with an incredible story to tell on the podcast check out the topics we'll be exploring or tweet me @niallalcock with what you're working on.
🙋📰 Not ready to share your story on the mic but still want to share what you are doing in your school with the community? Let me know and I'll include it in community news.
---
Thanks for playing your part in making education the place we all know it can be.

Speak soon,

@NiallAlcock
---
❤️ Please take a moment to "like" this post (the button is at the top of the mail). It helps others discover We Are In Beta. It'll make my Sunday too.
👍If you found this newsletter useful hit that forward button to share it with your colleagues so we can benefit from more wonderful, collective knowledge.